The power of gold industry to generate positive social and environmental impact in mineral supply chain
a speech by Marco Marcin Piersiak
Abstarct
CSR. Sustainability. Responsible sourcing. Conflict free. These are key words that have become increasingly important in the gold industry in recent years.
Awareness on the issues in gold mining, such as the financing of conflict, human rights abuses, unsafe labor conditions, environmental destruction and negative social impacts, has increased. This requires the industry to take a closer look at its gold supply chains and promote solutions that provide access to conflict-free, legal or responsible gold in order to minimize the reputational risks for the sector.
Additionally, consumers are increasingly concerned about the origin of the products they buy and demand improved conditions throughout the supply chain of consumer goods. This is being reflected in the consumer spending on ethical, responsible or green products which have been increasing steadily. Market studies show that ethical consumerism is growing significantly, and ethical brand values drive purchase decisions.
Responsible gold sourcing therefore is not only a business opportunity and strategy for businesses worldwide, but a "must" for those companies who want to stay relevant for future generations.
Companies that provide their clients with responsible gold products can position and distinguish themselves from others and provide consumers with a more meaningful brand experience, while improving their corporate social responsibility and contributing to the Sustainable Development Goals.
Alliance for responsible mining: Who we are?
Non-Profit Organization established in 2004
Leading global expert on gold artisanal and small-scale mining (ASM)
Experience with 150 mines in 24 countries
GOLD AND PRECIOUS METALS MINING
What about recycled gold?


90% of the work force in mining
10% of global gold production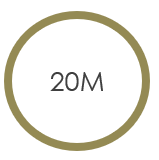 A sector with challenges, but…
Mining generally has a poor reputation, and in particular artisanal mining is often associated with:
– Illegality and informality or the funding of armed conflicts
In Honduras, it is estimated that there are 2.500 informal artisanal miners, informal = don't comply with all mining norms.(legal and economical barriers to the formalization)
– Artisanal miners often live in precarious conditions, there is poor health and safety of workers, and in the worst cases you can find child labor, accidents and deaths.
– Also, gender equality or discrimination may be common.
– ASM is one of the principal sources of mercury pollution and intoxication and you may have seen pictures of vast environmental destruction due to unorganized, illegal mining.
In Honduras : ASM mining communities use approx. 90 T of mercury / year. 
Why are all of these issues so prevalent in the ASM sector?
– Lack the enabling environment to improve their conditions: ASM often isn't supported by the state but may be ignored, stigmatized or even persecuted
– Where mining legislation does exist its often not applicable or approriate to ASM, forcing these organizations to comply with regulations meant for large scale mining, only adding more barriers for inclusion.
– Often located in remote and unregulated áreas where the state isn't present and regulation is taken over by locals or other groups
– They also lack access to necessary resources to perform mining in an organized, efficient manner:
– absence of  education and training to formalize.
– zero access to formal banking or finance to develop their activity
– Lack of access to efficient and environmentally friendly tools and technology 
Despite all these challenges this sector has incredible potential to contribute to local & national development. In Honduras, mining sector 100 and 150 USD Million of dollar every year. And the ASM  sector has a great role to play in this aspect an.  ASM  is a source of income for many families
Why engage with ASM?
Risks & Reputation
▪ Risks of not engaging.
▪ Excluding the sector doesn't contribute to solving its problems but deteriorates the reputation of the sector as a whole.
Corporate Social Responsibility
▪ The biggest positive economic, social and environmental impact to be made in the gold industry is in ASM.
A holistic sourcing policy should be inclusive of gold from artisanal and small-scale mining.
Mining won't stop
Phaedon Stamatopoulos (Director of Sourcing and Refining Argor-Heraeus)
The risks to source from ASM will be present regardless the existence of LBMA Standard v. 6, 8 or 10. If refiners do not engage with the ASM. The ASM material will take other routes and enter to international gold market. The more other routes take, the more value will be lost to LBMA members. So refiners have to engage and do it appropriately.
You choice matter!
Transforming lives through responsible artesanal and small-scale mining
But how? Buying from certified ASM
More than 370 companies from 33 countries work with Fairmined
1.6 tons and 6M USD of Fairmined Premium invested by miners